Arrange a Plant Tour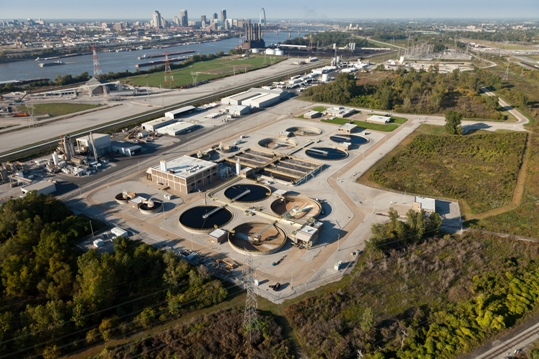 For years American Bottoms Wastewater Treatment Plant, located just across from the arch in Sauget Illinois, has conducted tours for many of the local schools, scout troops, and other groups on an ad-hoc basis. These tours have proven to be a very educational and eye opening event for everyone.
Treating wastewater before releasing it into our waterways has a very positive impact on the safety of our communities and our environment. We believe this message is very positive and powerful and can impact a person's interest in the sciences, community services, and the environment.
If you have an interest in booking such an event, we welcome the opportunity to host a tour for you. Participants must be at least ten years old and accompanied by responsible adults. Tours last approximately one hour and cover about one-half mile on flat and stair surfaces. We've found that people of all ages are fascinated and find value in this learning experience.
Tours are available Monday thru Friday from 8:00 AM to 2:00 PM. To schedule please call (618) 337-1710 ext 227.